Sentia RED vs BLACK
Sentia is a new generation of drinks, designed for conscious consumers coming together.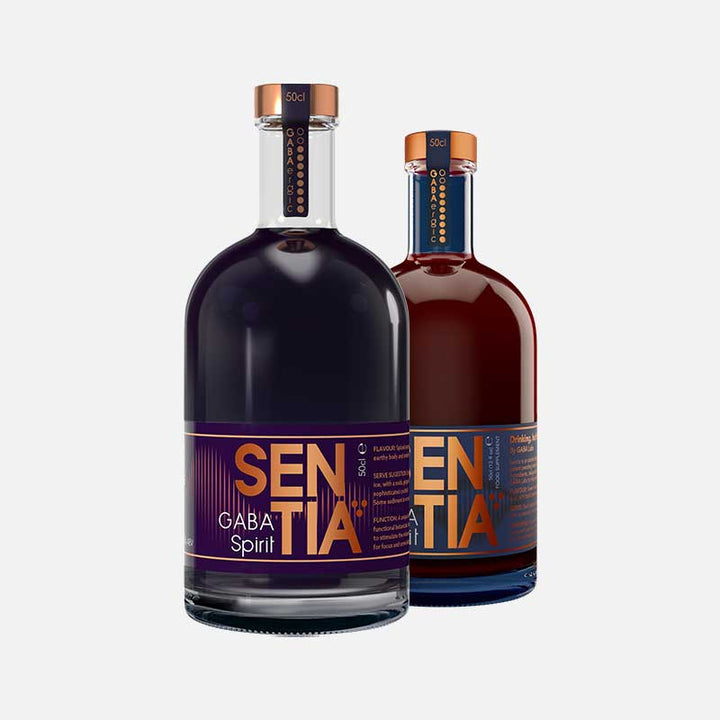 SENTIA

RED
Taste:
Sweet heady aromatics, rich herbal complexity and bittersweet spiced berries
Moment:
SENTIA Red is perfect for after-work drinks and to wind-down for the weekend
Mood:
Designed to help you relax, connect, and harmonize!
Serve:
Enjoy 25ml with your mixer of choice and an orange garnish or in a delicious cocktail.
Calories:
9 cal per 25ml serving
SENTIA

BLACK
Taste:
Spiced pepper warmth, smooth, earthy body and smoky bitter finish
Moment:
SENTIA Black is for that lunchtime moment, or after-hours gathering, think socialising at an event
Mood:
Designed to stimulate release of GABA for focus, drive and conviviality
Serve:
Enjoy 25ml with ginger beer or in a sophisticated cocktail
Calories:
6 Cal per 25ml serving
Both Sentia Red and Black are Vegan, Gluten-free, Fair Trade, GM-free, 65% Organic, Zero Allergens, no added sugar, low carb and low calorie.
Don't take our word for it
Within about ten minutes, I was surprised to find that I started feeling something. It wasn't comparable to getting pissed, more like having a half pint or smoking a small joint.
"It's delicious," she told Stylist. "I wasn't expecting it to give me that tipsy feeling, but I'm really surprised."
I woke up the next morning feeling entirely hangover-free, which would not have been the case had I swapped those Sentia measures for vodka.
I felt light, floozy, like after a yoga class, after 45 minutes I was feeling a bit more energized by the berry-like icy drink, in the mood for a low-key chat.